Ikumonogakari The Animation 01 (English Sub) | Download
いくものがかり The Animation 上巻
Romaji:
Ikumonogakari The Animation 01
Japanese:
いくものがかり The Animation 上巻
Release:
31.03.2023
Censored:
Yes
Subbed:
English
Rating:

9.5

2

Tags:
Japan has entered a society with a seriously declining population.
Sexual intercourse is made compulsory by the "Ikumonokari Law," enacted to combat the declining birthrate, and boys and girls learn about sexual intercourse at school.
However, the young students were so excited by the naughty acts, even though they were in class, that they gradually escalated...
They go into a big orgy where they can do whatever they want, letting their sexual desires take over!
Hentai Movie Downloads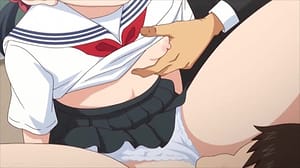 235.48 MB
Related Downloads