Nightmare x Deathscythe 01 | Download
Nightmare×Deathscythe ―前編― 叛逆のレゾナンス
Romaji:
Nightmare x Deathscythe 01
Japanese:
Nightmare×Deathscythe ―前編― 叛逆のレゾナンス
Release:
26.05.2023
Censored:
Yes
Subbed:
No
Rating:

Tags:
Natsume Rinne, a very ordinary female student, lived her life...
Until she finds out her secret...
About a few months ago, she was attacked by a satanic cult and lost her father.
At that moment, she awakens the power of the "god of death" that she had been harboring inside and takes revenge on the cult members.
Eventually, the momentary peace does not last long and they are trapped.
Akuto, the head of the cult's branch office, turns the brunt of his resentment toward Rinne for the wounds inflicted by Rinne's father,
Now the sacred communion ceremony between the devil and the god of death was about to begin.
Then, wandering exorcists Setsuna Shindo and Yuka appeared!
But despite fighting a good fight, he is surrounded by a large number of followers...
What is waiting for us at the end of this desperate situation?
Hentai Movie Downloads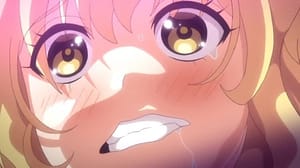 225.21 MB