Papa Katsu! 03 (English Sub) | Download
パパ喝ッ! ~懐古に弾むツンデレ苦悩イキ~
Romaji:
Papa Katsu! 03
Japanese:
パパ喝ッ! ~懐古に弾むツンデレ苦悩イキ~
Release:
30.06.2023
Censored:
Yes
Subbed:
English
Rating:

8.8

8

Tags:
Tsumugi suffers...
Seeing her beloved older sister face serving the dick of her hated daddy.
I don't even want to admit that he is married to my mom and even my sister... much less myself!
Angered by such a startling fact, Tsumugi confronts her hated daddy with the fact and criticizes him...
What I'm doing to you is discipline.
I don't care about the clumsy protest, Papa's dick covers Tsumugi again.
The Namaiki daughter who pours insults is violently stirred to be thoroughly disciplined.
Even if she tried to resist, she was skillfully dodged and was being persuaded by a few words.
While being humiliated in a restrained state, she is confronted with a certain thing...
Hentai Movie Downloads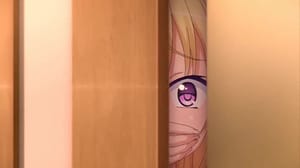 154.83 MB
Related Downloads