Imouto wa Gal Kawaii 02 (English Sub) | Download
いもうとはGALかわいい 第2話 妹からのプレゼント
Romaji:
Imouto wa Gal Kawaii 02
Japanese:
いもうとはGALかわいい 第2話 妹からのプレゼント
Release:
21.07.2023
Censored:
Yes
Subbed:
English
Rating:

Tags:
After his father remarries, his classmate Rino Mizusawa becomes his sister-in-law.
Shohei Shindo, an otaku, is perplexed by the idea of living under one roof with Rino, the popular GAL girl in his class.
However, Rino also shares a common otaku hobby, which leads to their first experience together and they become more than brother and sister.
One day, Shohei quietly crept up to a sleeping Rino and took her toweling blanket off her, only to find her lying there without a stitch of clothing on.
Shohei's hands enjoy the softness of her breasts and stomach, and next reach for her ass.
Shohei's eyes were then drawn to the asshole, which split open and revealed the flesh of her ass.
After that, he and Rino had sex many times, but the seductive asshole never left Shohei's mind.
Hentai Movie Downloads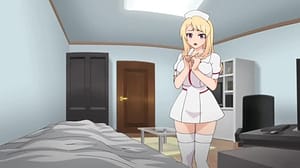 166.38 MB
Related Downloads