Tanetsuke Ojisan to NTR Hitozuma Sex The Animation 01 (English Sub) | Download
種付おじさんとNTR人妻セックス The Animation
Romaji:
Tanetsuke Ojisan to NTR Hitozuma Sex The Animation 01
Japanese:
種付おじさんとNTR人妻セックス The Animation
Release:
28.07.2023
Censored:
Yes
Subbed:
English
Rating:

8.2

5

Tags:
Kasumi, a married woman, has not been having sex with her husband recently.
At home, she is bothered by her husband and daughter who get along too well...
One day, she is approached by an uncle in the next room and invited to his house.
The scene she witnessed there drove the married woman insane.
Hentai Movie Downloads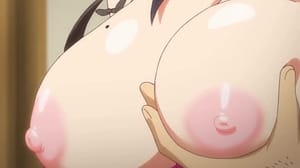 239.87 MB