Kono Koi ni Kizuite The Animation 01 (English Sub) | Download
この恋に気づいて THE ANIMATION
Romaji:
Kono Koi ni Kizuite The Animation 01
Japanese:
この恋に気づいて THE ANIMATION
Release:
25.08.2023
Censored:
Yes
Subbed:
English
Rating:

8.0

1

Tags:
Tsujinaka-chan, a junior girl, invites a senior who has been dumped by his girlfriend out for a drink to comfort him.
Seeing her senpai in a state of intense depression, the love she has been suppressing because he had a girlfriend overflows...
"Can I be senpais girlfriend?"
"If you don't have a girlfriend, you can love me with all your heart..."
She forced her bewildered senpai to go to a love hotel...?
Hentai Movie Downloads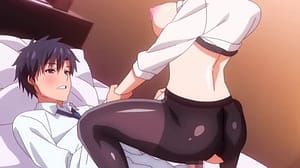 366.74 MB