Korashime 2 Kyouikuteki Depaga Shidou 03 (English Sub) | Download
懲らしめ2~狂育的デパガ指導~ ~焦らされる雌穴たち~
Romaji:
Korashime 2 Kyouikuteki Depaga Shidou 03
Japanese:
懲らしめ2~狂育的デパガ指導~ ~焦らされる雌穴たち~
Release:
25.08.2023
Censored:
Yes
Subbed:
English
Rating:

Tags:
Ayako patiently endures her ass being groped by Manabu's hand in the elevator.
While being inserted through the gaps in her uniform, rubbed, groped, and plucked...
Hiding that her body is starting to starve for stimulation that is lacking in moisture.
Man-hating Rie is showing her lover Honami's foolery,
Humiliatingly, he offers himself in exchange, and is played with.
Her first meat stick sucking, licked, fucked and poured...
The more she hates it, more the man is carved into her body and more she gets dirty,
Manabu, who uncovers Maya's plot, puts everything in his hands and heads for further purges...
Hentai Movie Downloads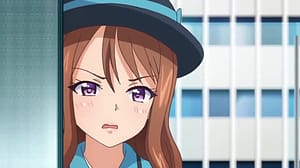 260.63 MB
Related Downloads