Junjou Decamelon 01 (English Sub) | Download
純情デカメロン 1 [琴義弓介]
Romaji:
Junjou Decamelon 01
Japanese:
純情デカメロン 1 [琴義弓介]
Release:
01.09.2023
Censored:
Yes
Subbed:
English
Rating:

Tags:
"Episode 1 I'm Coming in Tokyo!"
While gazing at the stars through a telescope in the park, suddenly a large woman, almost naked under her coat, appeared in front of him.
A few days after that meeting, Kaede Momota transfers into Seiya Uno's class.
She tells him that as she grew up, she was unable to fit in with group's and in order to build up her courage, he met her in the park when she was taking a walk almost naked.
Soon, their hearts are drawn together, their lips are on each other's, and Kaede's L-cups are shaking violently.

"Episode 2: It's my first date!"
Kaede and Seiya have their first date at the planetarium.
Kaede looks up and is impressed by the mystical sight, but smiles obnoxiously in the darkness.
In the hall, the crowd is sparse and the guidance is flowing, she squats down in front of Seiya and devours his cock.
As the program came to an end, Kaede could no longer cum unless she felt someone's gaze.
Hentai Movie Downloads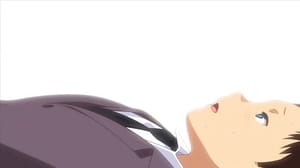 188.96 MB