Fushigi no Kuni no Succubus 01 (English Sub) | Download
不思議の国のサキュバス 第一話 見た目は美人、喋れば残念? 食いしん坊淫魔、サキュバスさんの巻
Romaji:
Fushigi no Kuni no Succubus 01
Japanese:
不思議の国のサキュバス 第一話 見た目は美人、喋れば残念? 食いしん坊淫魔、サキュバスさんの巻
Release:
26.05.2023
Censored:
Yes
Subbed:
English
Rating:

10.0

1

Tags:
One day, while taking a walk, Lehto encountered a rabbit-like animal.
When you look into the well indicated by the rabbit, you find yourself at the bottom of the well and in front of a castle you've never seen before.
Lehto was a little intimidated by the beautiful, big-breasted woman who suddenly came up to him, but then a helping hand was dashingly extended to him.
"I'll lend you my power, do as I say♪"
And so began a somewhat naughty wrestling.
Lehto touch her tits and pussy as hard as he could, just as the helpful older sister, Louis, told him to do.
Will the Lehto make it home safely?
Humans who wander into Wonderland are covered in ... huge boobs and suffer in agony ♡.
Hentai Movie Downloads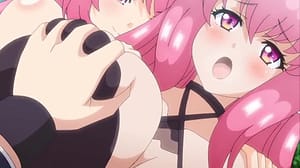 187.42 MB
Related Downloads