Fushigi no Kuni no Succubus 02 | Download
不思議の国のサキュバス 第二話 ちっちゃい身体にドデカいおっぱい!性悪ぶりっこ淫魔、レッサーインプさんの巻
Romaji:
Fushigi no Kuni no Succubus 02
Japanese:
不思議の国のサキュバス 第二話 ちっちゃい身体にドデカいおっぱい!性悪ぶりっこ淫魔、レッサーインプさんの巻
Release:
28.07.2023
Censored:
Yes
Subbed:
No
Rating:

10.0

1

Tags:
Leto got lost in the world of Inma.
He is guided by Luis, a kind and beautiful succubus princess.
They decided to head to a nearby village in search of clues that would lead him back to his own world.
Then a little succubus Lesser Imp appeared.
She is innocent and cute looking, but she is a succubus.
Only the boobs are disproportionately large.
Leto-kun, Leto-kun, come play with us!
However, it appears that her personality is not as it appears.
Whenever she sees an opening, she tries physical contact with Leto.
Her brutal tits are already crumbling Leto.
Will Leto be squeezed again this time?
Hentai Movie Downloads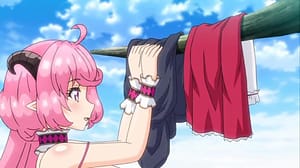 99.97 MB
Related Downloads